Bourbon County Fairgrounds in Fort Scott, Kansas
"One of the oldest shows of its kind in Kansas!"
Pioneer Harvest Fiesta 2023 - Steam, Gas Engine & Tractor Show and More!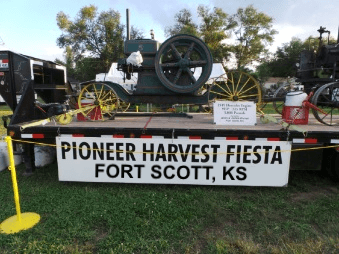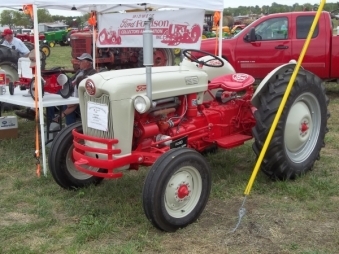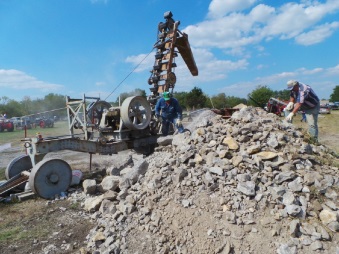 The 67th Pioneer Harvest Fiesta comes to the Bourbon County Fairgrounds in Fort Scott, Kansas October 6-8, 2023
The event kicks off with a Parade of Antique, Classic Farm Implements and More through Fort Scott's historic downtown on Thursday, October 5th at 6 PM.

New for 2023: Pioneer Harvest Fiesta Car Show!
Experience educational and historic exhibits, refreshments and live musical entertainment all weekend.
All three days are alive with Steam Engines, Blacksmiths, Food and Flea Market Vendors, Drag Saw Demonstrations, Tractors & Gas Engines on Display, Baker Fan Demonstrations, and a Garden Tractor Pull. Arts and Crafts, Quilt Show, Straw Bailing, Wheat Thrashing, Corn Husking/Shelling, Rock Crushing, Saw Mill Operation, and many more exciting events! It's one great weekend to kick off Fall in the 4-state's region! It's the 67th annual Pioneer Harvest Fiesta, at the Bourbon County Fairgrounds in Historic Fort Scott, Kansas.
This year's Full Weekend Admission is only $5.00 per person and includes Collector Button & Friday Bean Feed at 5 PM. Children under age 12 – FREE Free admission does not include button. Prior year Collector Buttons available, $1.00.
Like this? Please share it!